Canton MI's Leading Dry Cleaning
Professional Dry Cleaning Services From Ideal Bridal and Dry Cleaning!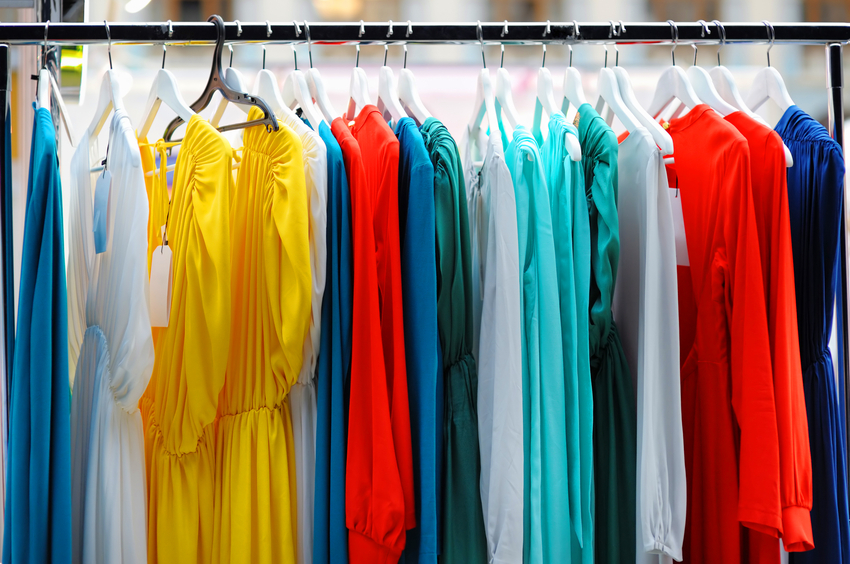 Ideal Bridal and Dry Cleaning has over 25 years of experience providing the Canton area with professional quality dry cleaning services. We love to give each of our customers the same level of care, whether we are dry cleaning their wedding dress or pair of jeans. We pride ourselves on our level of care and attention to detail for every client, and we've maintained our reputation over the years for our quality work.
When it comes time to clean your most sensitive garments, it's hard to trust just anyone! Not only can your formalwear be expensive, but it's delicate and can be associated with precious and priceless memories. You can trust us, because we have dry cleaned countless priceless wedding gowns and dresses without any problems.
---
Our Cleaning Services Include:
Full service dry cleaning (gowns and formalwear, shift laundry, uniforms, and more)
Smoke, water and mold restoration
Vintage clothing restoration
Bridal gown preservation
Drapery cleaning
Stain removal
Formalwear cleaning and preservation
And much more!
---
What Are The Benefits Of Professional Dry Cleaning?
While water can have the possibility of shrinking, distorting, and causing discoloration in the fibers and fabric of your clothing, dry cleaning helps to restore your garments to their like-new conditions without these risks. The process makes it ideal for your sensitive, valuable, or sentimental garments.
Comprehensive Knowledge
With over 25 years of experience providing professional dry cleaning, as well as tailoring and alteration services, we know fabrics inside and out. Not only does this help us remove pesky stains, but we know how to treat your garments without damaging them.
Preservation and Restoration
Do you have a vintage garment that has seen better days, or do you want to prepare a gown for long-term storage? We have the tools and techniques to provide professional restoration for even the most delicate family heirlooms or vintage garments, as well as preserve a garment's lifespan for years to come.
Odor Removal
When garments age, have been exposed to smoke, or been stored in damp areas, they can develop musty, unpleasant odors that can are very difficult to remove. We use advanced techniques to eliminate even the toughest odors without risking any damage to the garments.
---
Reviews
"I recently purchased a jacket and dress online from China. To my horror the dress portion was large and the jacket was so small I couldn't even put it on. From the moment I walked into Ideal Bridal the reception I received was genuine, and the service has consistently been wonderful. I now have a gorgeous dress, that I was previously prepared to throw away, and I have a new seamstress. The location is convenient, and so are their hours. The prices are fair, and the results are miraculous."
- Yoshua H.
---
"Hazel, thank you so much for all of your hard work and patience with my wedding dress. Everyone loved it -- especially me! I loved (and my bridesmaid appreciated) how easy everything was. You are an amazing person and I am so lucky to have worked with you. Thanks again!"
- Maya L.
---
We offer more than dry cleaning services!
You guessed it, probably by the name of our business. While we do offer professional dry cleaning services, we also offer dress and tuxedo sales. We have a wide selection of garments for every special event! We guarantee that we can help you find the gown, dress, or tuxedo that you've dreamt of. Better yet, we also offer tailoring and alterations so you'll get the perfect fit for your style and budget. Here are just a few of our services that we offer:
Wedding Gowns
Flower Girl Dresses
Prom Dresses
Bridesmaids Dresses
Bridal Accessories
Headdresses
Mothers Dresses
Tailoring and Alterations
Free Bridal Consultations
Tuxedos
Custom Gowns
Expert Dry Cleaning
---
For professional dry cleaning services for all your garments, contact us today. We're here to help you clean so you don't have to worry about mistakes or messes. Our store is located in Livonia, very close to Canton. Stop by, we'd love to say hello!